Welcome to New Ranpara Industries!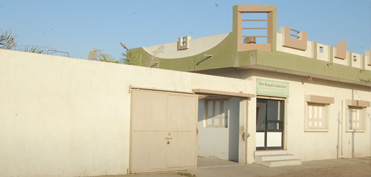 Thank you for taking the time to visit our website.

New Ranpara Industries is well equipped with the Professional Management Staff and High level time Saving Machinery for Manufacturing of tongue Cleaner Products. I Sincerely hope that you will find answer for the many quotations you have about our Factory and products. New Ranpara Industries has become a global Relationship to our Customer's Deep Connection and Love.
About New Ranpara Industries
Since 20years, New Ranpara Industries Maintained its Growth and Development in Tongue cleaner Industries in national Level.There are various kind of Tongue Cleaner products like as Copper Tongue cleaner, Stainless Steel Tongue cleaner, Iron Tongue Cleaner, Plastic Handle Tongue cleaner, Steel Handle Tongue cleaner Manufactured by New Ranpara Industries.Future more, New Ranpara Industries will willingly embrace our Responsibilities as Corporate Model unit for the Greater good of the nation and the people. At Last, New Ranpara Industries thanking you very much for your Interest and supports.
New Ranpara Industries was established in 1974 as a company dedicated to manufacture of Tongue cleaner Products.We are Manufacturer of various kind of tongue cleaner products.We have large Space of Manufacturing unit and Warehouse for Production of Tongue Cleaner Products.We have an established network of dealers and Distributors in Various states of India Networks.
Our Primary focus is to have happy Customers and so we Endeavour to provide our customers with the highest level of service possible at all times.Without Customers we don't have a business.
Our Goal is to "Provide better Customer Satisfaction".